Foreign Policies
Paska: I Don't Understand Lajcak's Endorsement of Turkey's EU Bid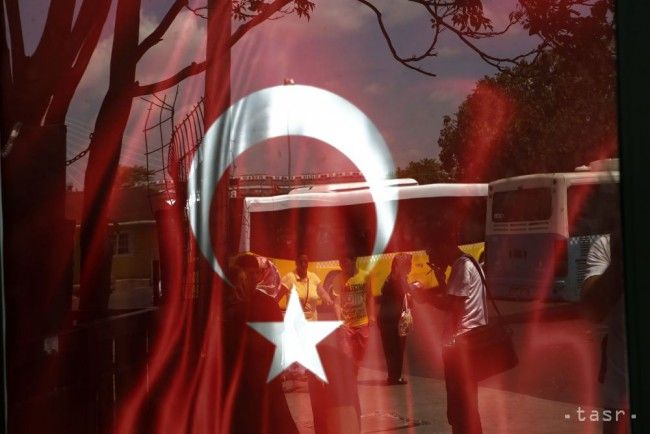 Bratislava, May 27 (TASR) – Vice-chairman of the parliamentary foreign affairs committee Jaroslav Paska, serving for the co-governing Slovak National Party (SNS), on Saturday criticised Foreign and European Affairs Minister Miroslav Lajcak's endorsement of Turkey's ambitions to join the EU.
"I don't understand this statement made by the foreign affairs minister, as the whole of Europe is observing that changes currently underway in Turkey are at odds with democratic principles. Leading EU politicians are also pointing out that Turkey at the moment doesn't meet necessary conditions to be accepted to the Union," said Paska, adding that it's needed instead to advert to these issues at meetings with Turkish officials.
"There's a need to speak openly about these problems in order to see them resolved by standard political methods, encouraging Turkey not to continue in the path it's taken," said Paska, pointing to current persecution of teachers, journalists and members of the military in Turkey.
Meanwhile, Christian Democrat/European People's Party MEP Ivan Stefanec  "protested" against Lajcak's support for Turkey's ambitions to join the EU, stating that the minister didn't have the right to make such a statement on Slovakia's behalf without consulting the issue in advance with Parliament or at least the European affairs committee.
"Following the failed coup attempt and the constitutional referendum, the Turkish political system has begun showing all signs of authoritative regime, and it doesn't belong to the EU as such. In the EP, we adopted a resolution last November calling on suspending the accession negotiations if Ankara doesn't halt the reprisals," said Stefanec, adding that journalists, teachers, judges and democratic figures in general have been persecuted even more intensely since then in Turkey.
Lajcak made the statement to the media following a meeting with his Turkish counterpart Mevlut Cavusoglu on Friday.
"Slovakia endorses Turkey's ambitions to join the EU. We remember very well how Turkey helped our integration into NATO, and now we're ready to put to good use our experience and influence towards Turkey's meeting its goal to become an EU member," Lajcak said at a press conference.
Turning to relations between Turkey and the EU, Lajcak admitted that the accession process is largely blocked. With that in mind, Lajcak and Cavusoglu discussed ways to restore trust between the two sides and to relaunch the negotiation process.
That said, EU membership isn't based on merits; rather, it's conditional on meeting stringent criteria, said Lajcak. Any country that wants to join the EU and fulfils the criteria should receive the opportunity to become a member, he added.