Foreign Policies
Sterling: USA Not Seeking Permanent Presence of Its Troops in Slovakia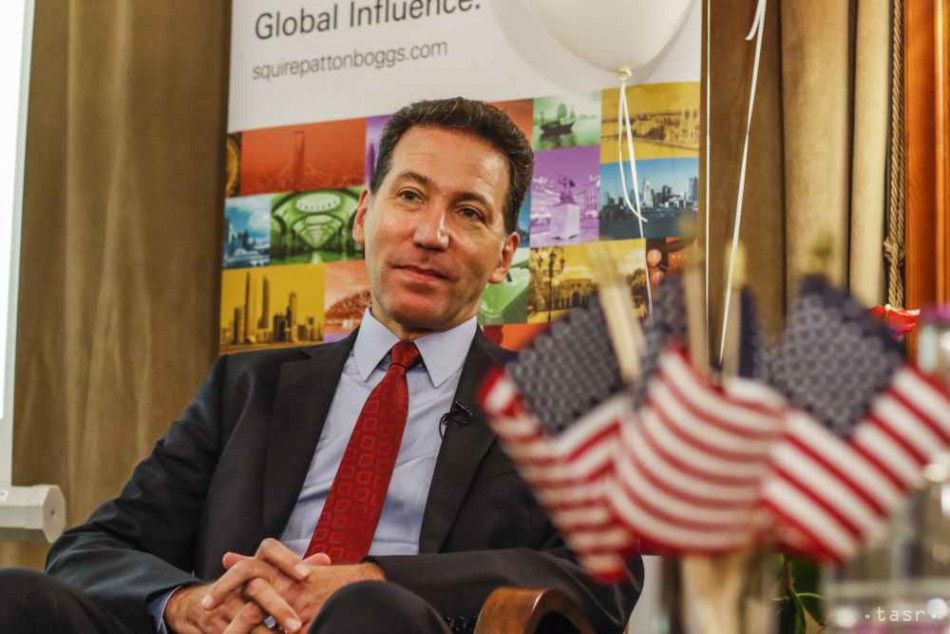 Bratislava, March 18 (TASR) – The United States is not seeking to construct a US military base in Slovakia and is not negotiating the permanent presence of US troops in Slovakia, either, US Ambassador to Slovakia Adam Sterling has stressed in a video posted on a social network in connection with the proposed Defence Cooperation Agreement (DCA) between Slovakia and the USA.
Sterling said that he understands the need for a discussion on such an agreement, but it must be based on facts.
"The agreement will provide a legal framework for the two countries to expand military and defence cooperation. Any final agreement would be bilateral, agreed to by both nations and approved via the democratic processes of both nations," explained Sterling, who highlighted the fact that the agreement will allow the USA to invest in Slovakia's military infrastructure, thereby supporting the security of Slovakia and of other NATO allies. "Such an investment would probably also lead to contracts for Slovak companies and good jobs for Slovak workers," stated the ambassador.
Sterling pointed to the fact that the USA has several defence cooperation agreements or similar agreements in place around the world, including with many other NATO allies. According to him, the agreement is important both for the USA and Slovakia and can "strengthen our shared security and prosperity".
The Slovak Defence Ministry, headed by Peter Gajdos (Slovak National Party/SNS), announced last week that it would no longer participate in talks on receiving financial help as part of the DCA with the United States, claiming that the agreement would put Slovakia's sovereignty in jeopardy. According to the ministry, the offer presented by the United States failed to reflect the operational requests of the Slovak Armed Forces.
The Slovak Foreign Affairs Ministry was surprised by the Defence Ministry's decision, which has also been criticised by President Andrej Kiska and several opposition and coalition MPs. Subsequently, Parliamentary Chair and SNS chair Andrej Danko claimed that no one has refused US funding to repair Slovak air bases because no funds were offered, reiterating that Slovakia's foreign policy orientation hasn't changed.
Gajdos on Thursday also claimed that the funding hadn't been rejected, adding that the negotiations on the DCA need to be completed first and that these talks are the task of the Foreign Affairs Ministry. He also claimed that the Foreign Affairs Ministry hasn't accepted his ministry's comments, and so the latter won't take part in the talks until it's remarks are taken into account.