Media
TASR Receives EANA Award for Excellence in News Agency Quality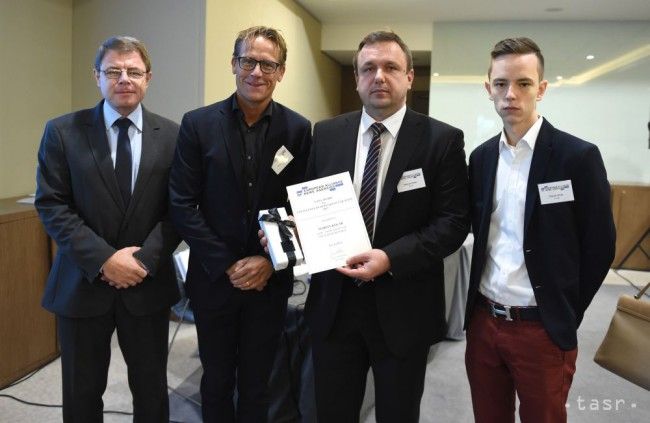 Belgrade/Bratislava, September 21 (TASR) – The News Agency of the Slovak Republic (TASR) collected the 2017 Award for Excellence in News Agency Quality in Belgrade on Thursday, having earned the accolade from the European Alliance of News Agencies (EANA) for its social media aggregator Somecan.
The honour was handed over by editor-in-chief and CEO of Sweden's national news agency TT and EANA president Jonas Ericsson.
The jury made a unanimous decision to recognise Somecan, a tool developed by a team led by TASR's editor-in-chief Marian Kolar. This is the first time that a Slovak news agency has won such an award in the competition of 32 news agencies in Europe. Last year the prize went to Germany's DPA agency.
TASR's general director Vladimir Puchala called the award a historic accomplishment in an international context.
"This award shows that even small agencies, such as TASR, can be successful in competing with giants such as Germany's DPA, France's AFP and Britain's PA agency, as long as they're systematically dedicated to innovation. My thanks goes to the entire team led by editor-in-chief Marian Kolar and head of the development team Patrik Illith," said Puchala.
"It's a joint work. I'm confident that the system will create added value for our clients and the public," said Kollar.
Illith, from a company called DREZZIO, weighed in by saying that the project involved complex coding and a comprehensive mechanism of how to monitor social media profiles. The possibilities for the project were tested in a web application called 'Politicians on Facebook', which was launched on teraz.sk website a year ago.
Somecan searches statuses on social networks Facebook and Twitter and sorts them into various categories according to frequency and occurrence. The project operates and searches in both the Slovak and English languages.
"Social networks (especially Facebook and Twitter) have become a source of information that have to be covered by news agencies in order to bring live witness reports, statements, discussion threads, and trends," reads an EANA statement.
"News agencies play an important role in the process of assessing what is a piece of trustworthy news and what is fake news. The increase in relevant information on social networks puts pressure on editors in terms of how to monitor this information and select what to publish. TASR has developed a Somecan system allowing editorial teams to analyse a large number of differentiated statuses and profiles in one common environment," reads the jury statement.