Media
TASR to Assist Universities in Educating Future Journalists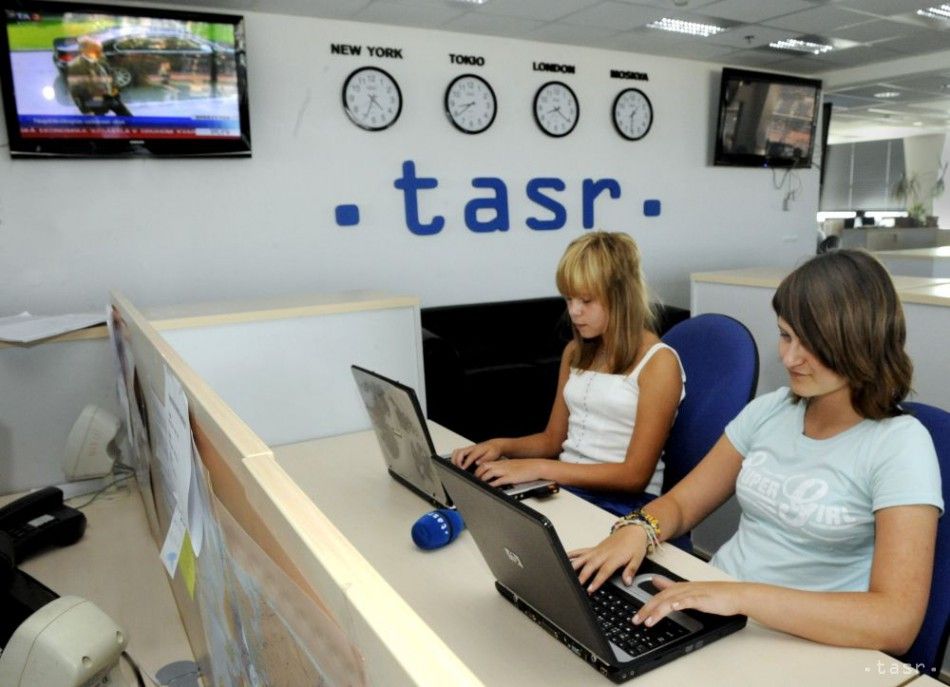 Bratislava, November 8 (TASR) – The News Agency of the Slovak Republic (TASR) will assist universities in bringing up future reporters as part of its new scholarship programme that makes it possible for students of journalism to undergo a year of practical training at the agency, TASR's directorial board has decided as part of the concept for cooperation between TASR and universities.
Scholarships to the tune of €2,000 and €1,000 for the academic year 2017-18 will be available for students of Economic Theory and Economic Journalism at the University of Economics in Bratislava and students from the Faculty of Mass Media at the Pan-European University in Bratislava. Applicants, who must be either in the third year of bachelor-degree study or the first year of master-degree study, need to write an essay and present a letter of recommendation from their department head as part of their application, which can be sent by e-mail to sekrgr@tasr.sk until November 24.
"We've been developing projects for schools for a long time; we've made available our services to all schools throughout Slovakia and we've introduced the skolskyservis.sk website, which has, as a result of our tough work, a large network of correspondents from among pupils, students and teachers. We want to offer scholarships to the best ones," stated TASR general director Vladimir Puchala, adding that the one-year-long practical training at TASR will involve various positions.
"This scheme will primarily be designed for universities with which we have agreements on cooperation, while this will concern students in the third grade of bachelor-degree study and in the first grade of master-degree study," said Puchala.
A document entitled "Share of TASR as Public-service Body in Forming Skilled Journalists for Current and Future Practice" deals comprehensively with the agency's cooperation with universities in order to make TASR part of the dual-education scheme and contribute towards the education of future journalists during their study. The concept also deals with tutorship and tutors' appreciation in the guiding of trainees and junior reporters.
Applications for the scholarship will be evaluated by a commission due to be set up by the TASR general director.
More information is available on www.tasr.sk.