Culture
Teachers from All over Slovakia Hold Protest in Bratislava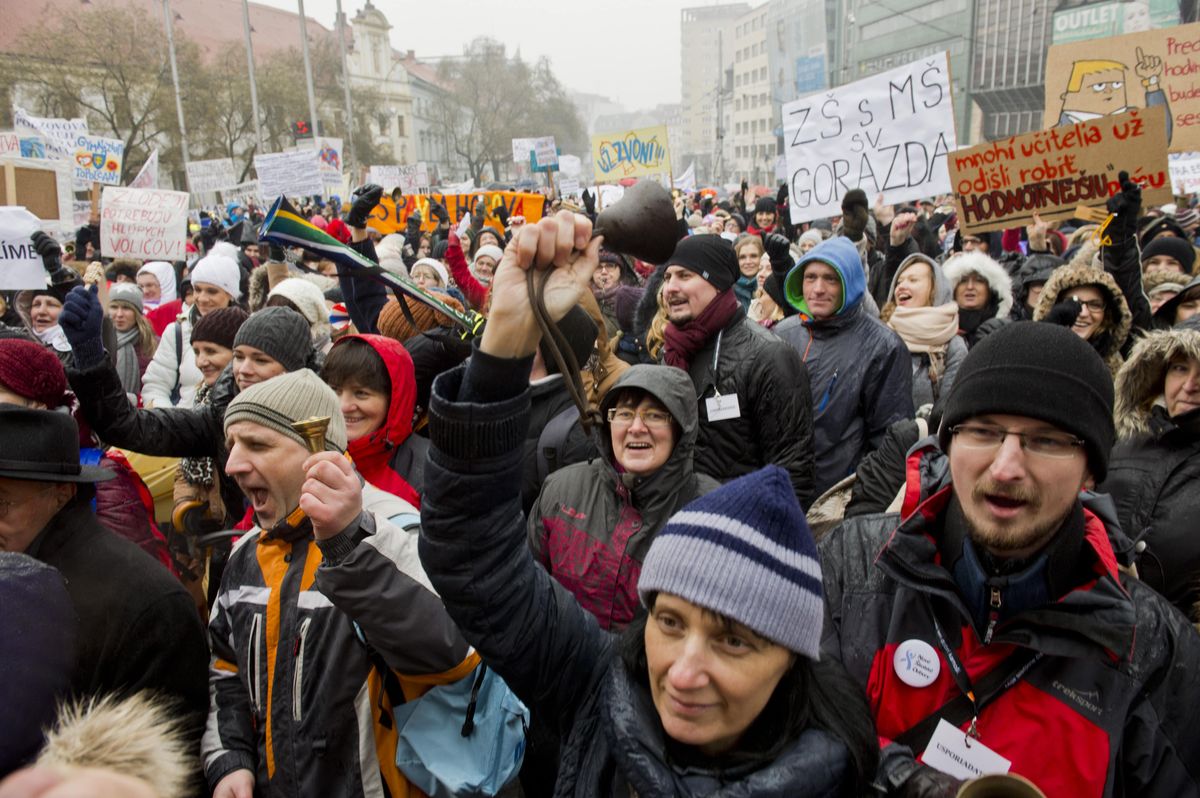 Bratislava, January 25 (TASR) – An estimated number of more than 2,000 teachers from all over Slovakia came to Bratislava on Monday to express their disagreement with what they see as the long-term ignoring of their demands.
According to Vladimir Crmoman from the Slovak Teachers Initiative (ISU), teachers are now in an open war. "We have our weapons. Our biggest weapon is that we stick together," said Crmoman at the beginning of his speech on Slovak National Uprising (SNP) Square.
Crmoman said that politicians won't break teachers, as they are teachers from their hearts. He called on the participating protesters to mobilise those who are still sitting on the fence.
"We'll hold out together", chanted the crowd several times. "Education really needs a change, we don't want to wait any longer, we don't want to be oppressed and be stepped on. The problems are so big that change is needed, not then, but now," stressed Crmoman.
Personalities from public life and also representatives of doctors' and nurses' unions also attended the protest.
Teachers held signs with slogans such as 'A meeting of empty pockets', 'Don't put on a spectacle for us' and 'Dignity for the teaching profession'. They rang bells and whistled.
ISU's demands are the same as those that the Slovak Teachers Chamber stipulated back in October. It wants increases in the salaries of all teachers and other professional employees in regional education by €140 per month as of 2016 and by an additional €90 as of 2017. It also demands an increase in the budget amount reserved for education.