Miscellaneous
OTS: The Educational-Observation Tower, Štrbské Pleso will expand the offer of services for tourists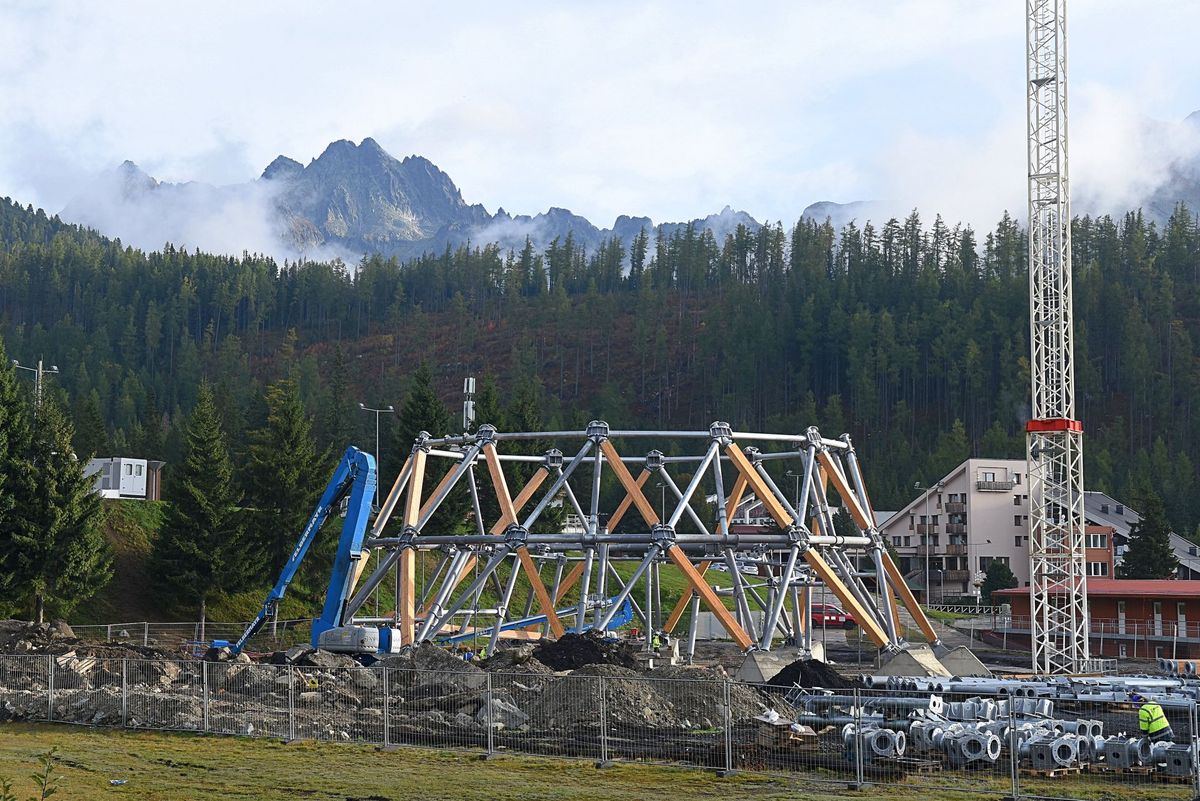 *** TASR Original Text Service (OTS) ***
In the second half of June 2019, HIGH TATRAS TOWER started the construction of the Educational-Observation Tower, Štrbské Pleso. The construction began after all necessary permits were issued. The Tower is located in the built-up area of the Areál snov (Area of Dreams) in Mlynická Valley. The new adventure and observation tower will make the location of Štrbské Pleso, which is the most sought ski and tourist resort in the High Tatras, more attractive.
A traditional tourist destination, Štrbské Pleso, is daily visited by a large number of tourists. Its sports part became widely known as Areál snov (Area of Dreams) after 1970 when the FIS Nordic Ski World Championships held place here. Visitors today still use some of these sports areas. One of those, which no longer served its original purpose, was a cinder football field located under ski jumps. This is the site where the new Educational-Observation Tower, Štrbské Pleso is being built.
The preparation of the project took several years. During this period HIGH TATRAS TOWER, the investor of the project, received all required authority approvals for the project. The construction of the Educational-Observation Tower does not interfere with the original natural environment and is realized in the built-up municipal area of Štrba village. The popular cross-country trails in the area will remain untouched.
The Educational-Observation Tower, Štrbské Pleso will be a new opportunity for existing visitors of the resort who do not long for hiking for various reasons. This new leisure opportunity will expand the current offer of services for tourists in the area of Štrbské Pleso. It will bring the views of the High Tatras massif, the panorama of the Low Tatras and the Poprad Basin to all the tourists. The Tower through an adventure tour will introduce the nature of the Tatras, the history of the High Tatras, their unique fauna and flora, and engage the visitors in environmental education.
The adrenaline enthusiasts will be able to test their limits on various attractions – on the largest and the highest placed adrenaline net and the bravest ones can try SKYWALK at nearly 50 meters. The Tower will be wheelchair accessible. The ambition of the project is to make the views available to those who are not able to see the views from the peaks of the High Tatras– "Tatras for everyone".
The Educational-Observation Tower, Štrbské Pleso
Technical Parameters
Instant capacity: 500 persons
Height: 53 m
Main materials: steel, wood
Services: museum, café, souvenir shop, seasonal program
Wheelchair access: yes
Construction start date: June 2019
Construction end date: July 2020
*********************************************************************
We would like to remind our customers that the materials marked OTS are provided as part of the Original Text Service and the Slovak News Agency TASR-SLOVAKIA cannot be held responsible for their content.
*********************************************************************