Foreign Policies
Trump and Pellegrini Praise Relations, US President Would Like to Visit Slovakia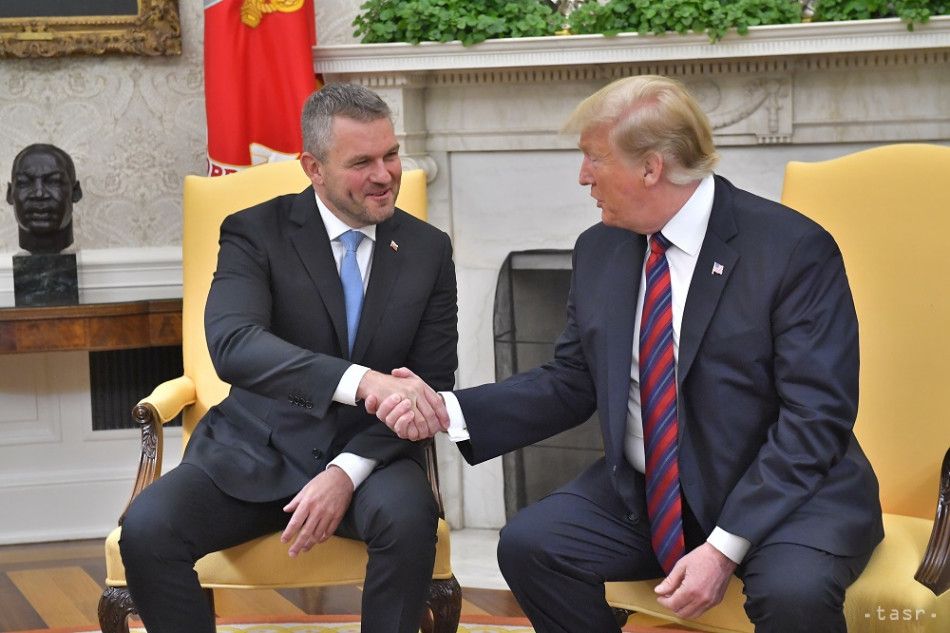 Washington, May 3 (TASR-correspondent) – Prime Minister Peter Pellegrini (Smer-SD) and US President Donald Trump praised the bilateral relations at their meeting in the White House on Friday, with the US president also praising the purchase of F-16 fighters and the partnership of the countries in NATO, TASR learnt on the same day.

"Our mutual relations are very good. This is the first visit of a Slovak Prime Minister in the Oval Office," stated the US president.
Pellegrini said he was very pleased to have spent the day in the White House. "I think the timing is great as we're celebrating 30 years of freedom this year," said Pellegrini.
"I'm very happy to say today that the USA and Slovakia are stable partners and allies. He said that Slovakia has a truly successful story. At present, thousands of new jobs are being created in Slovakia and it has the lowest unemployment rate in history," said Pellegrini, congratulating President Trump on similarly good numbers.
The Slovak premier pointed out that the Slovak economy is doing well also within the EU. He appreciated that the US economy is in good shape too. Pellegrini is pleased that Slovakia is also doing more in defence. "I can say that we'll reach two percent of GDP sooner than we planned, and in 2022 we'll be able to fulfil it," said the prime minister.
Pellegrini added that it isn't just honour for him, but also for the country, that he can be in the White House. The US president said he would like to come to Slovakia once, but didn't specify a date.
Trump praised Slovakia's economic results. "I'm very happy because you're great people. Our relationships have never been better than now," said the president.
Donald Trump appreciated the steps taken by Slovakia to increase the defence budget to an agreed level, because, as he stressed, the USA contributes disproportionately much to the defence compared to other member countries. However, several states promised to increase defence budgets during his administration, he added.
The US president also talked about the economic results of his country, noting that unemployment is 3.6 percent, the lowest since 1969.
The visit to the White House is taking place on the occasion of the 30th anniversary of the Velvet Revolution and the 15th anniversary of Slovakia's accession to NATO. From Central Europe, Austrian Chancellor Sebastian Kurz and Czech Prime Minister Andrej Babis have visited the White House this year. US Secretary of State Mike Pompeo was in Slovakia in February.