Economy
UHS: Less Than Ten Percent of Domestic Poultry in Slovak Restaurants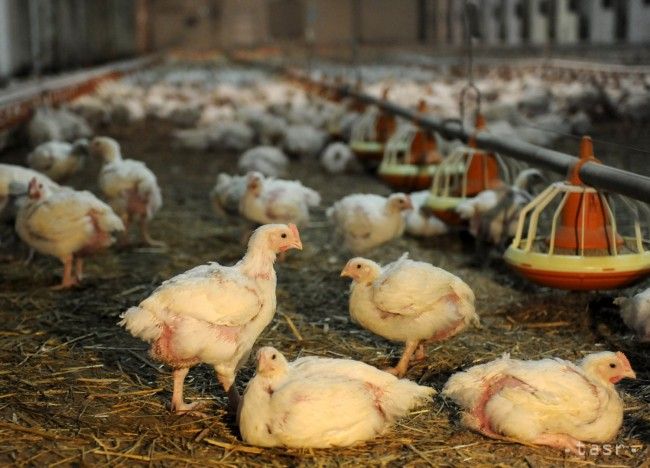 Bratislava, April 25 (TASR) – Retail chains offer only 38 percent of Slovak poultry meat, while restaurants have less than 10 percent and school canteens 18 percent, Slovakia's Poultry Union (UHS) reported at a press conference on Monday in Bratislava.
Stressing that people should care more about the origin of the food they eat in public cafeterias.
"In poultry breeding and production of poultry meat and eggs, we recorded a slight increase compared to the previous year. However, the numbers still can't be compared with 2004, when Slovakia entered the EU," said UHS director Daniel Molnar during the press conference.
Slovak poultry breeders produced 95,295 tonnes of living poultry last year, which is 4.2 percent more than in 2014. Still, it is only 79 percent of the 2005 production. Slovak poultry slaughterhouses produced 59,069 tonnes of poultry meat with a 16-percent increase year-on-year. "This represents only 10.9 kilograms of poultry per person. We're among four countries with the lowest production in the EU, said Molnar.
He recalled that thanks to the last year's European regulation, customers now have enough information about poultry meat in supermarkets, as vendors are obliged to state the country of origin of the meat as well as the country where the animal was nurtured and slaughtered on the label.
"The problem might be in cafeterias, wherein this EU regulation doesn't apply. Some 95 or even 100 percent of restaurant owners will tell you that they take poultry from a Slovak supplier," said Molnar, even though there are only three poultry processors in Slovakia, there are a dozen suppliers re-packing poultry coming from abroad.
UHS is therefore pleased about the document, drawn up by former agriculture minister now an MP Lubomir Jahnatek (Smer-SD) that would bring Slovak food into cafeterias. As the document hasn't been approved yet, UHS wants to foward the bill to new Minister of Agriculture and Rural Development Gabriela Matecna (SNS nominee).