Culture
UNESCO Chief Bokova Discusses Fighting Intolerance with Plavcan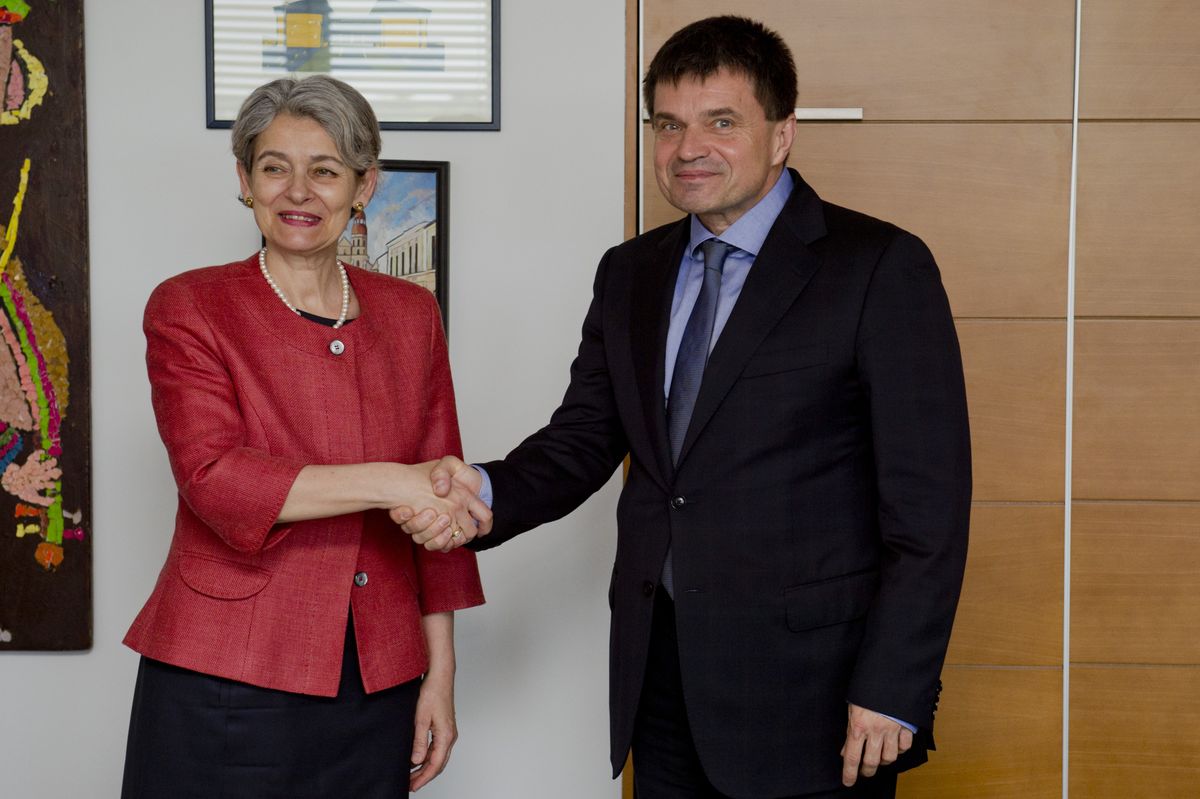 Bratislava, May 6 (TASR) – UNESCO Director-General Irina Bokova met Education, Science, Research and Sport Minister Peter Plavcan (a Slovak National Party/SNS nominee) as part of her official visit to Slovakia on Friday, TASR learnt from Plavcan.
The two officials discussed the fight against intolerance and violence, which forms part of the Education 2030 Framework for Action agenda under the auspices of UNESCO.
Plavcan familiarised Bokova with the challenges that face the new Government in the field of education. "We concurred that we have common intersections, particularly in the fight against intolerance and violence," added Plavcan. Bokova called for close cooperation between UNESCO experts and the Education Ministry.
Bokova is paying her second official visit to Slovakia. During her two-day official programme (Friday and Saturday) she's due to meet President Andrej Kiska, several cabinet ministers and officials from Slovak towns included on UNESCO's World Heritage List.