Sport
Vlhova Triumphs in Flachau, Beating Shiffrin by 0.15 Seconds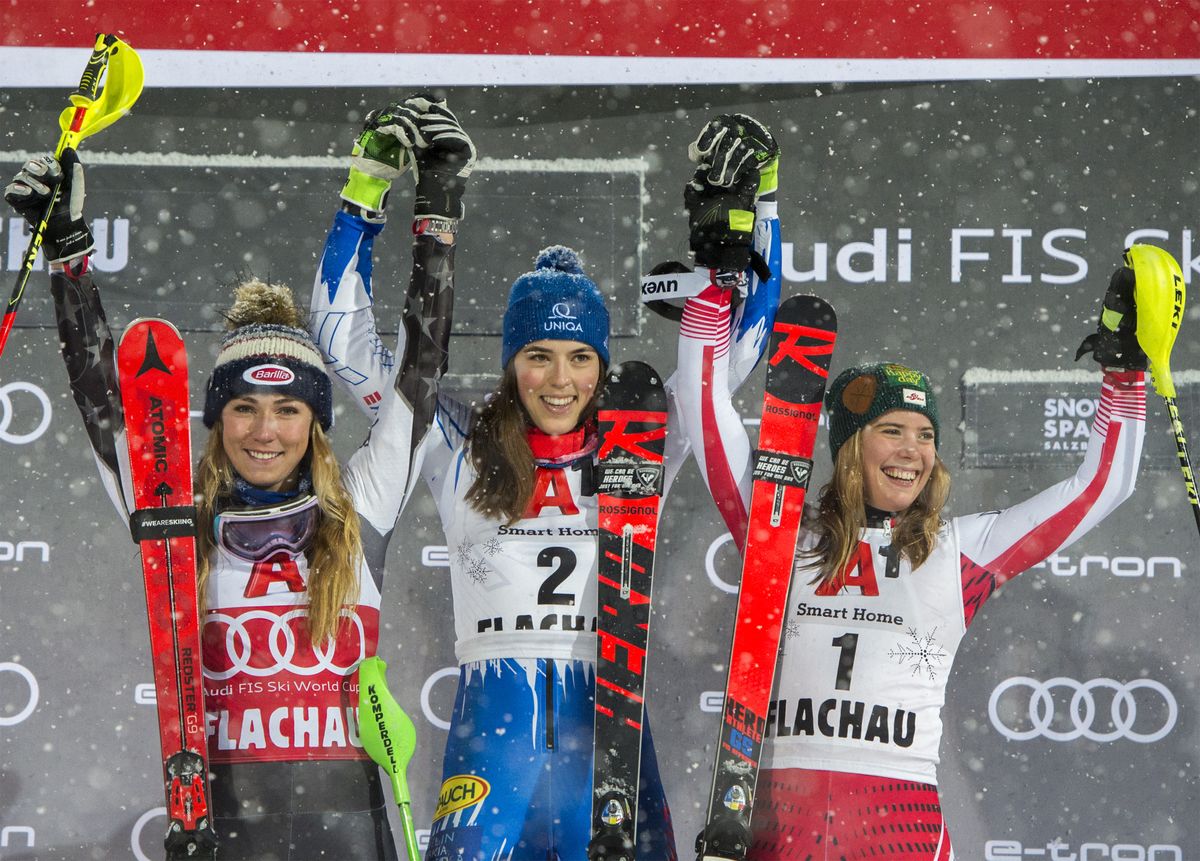 Flachau, January 9 (TASR) – Slovak skier Petra Vlhova triumphed at Flachau, Austria on January 8 thanks to a tremendous effort in her second slalom run in the World Cup.
This time, after finishing as runner-up to Mikaela Shiffrin five times in a row in World Cup slalom skiing, Vlhova managed to beat her main rival, who was looking to match the record of eight straight wins in this discipline.

However, Vlhova and Shiffrin are currently rewriting different historical data, as never before has there been such tight rivalry between two competitors in a discipline. "I don't know what to say. The first run wasn't really optimal, but in the second one I gave it everything I had. I send my greetings to all my awesome fans; I thank them as well as my team," said Vlhova.
After two triumphs for Veronika Velez-Zuzulova, this is the third Slovak victory at Flachau, which also happens to be where Slovakia saw two of its racers on the same podium for the first time ever in 2016. "I can't believe or understand it. Excellent, unbelievable, marvellous. She wasn't completely fit; no one in the team is. I really can't believe it," said Vlhova's excited father Igor Vlha, whose daughter beat Shiffrin by 0.15 seconds and Austrian skier Katharina Liensberger by 1.17 seconds.
Before Flachau, Vlhova managed to beat Shiffrin this season in the parallel slalom in Oslo and in the giant slalom in Semmering. Vlhova thus bolstered her second place not only in slalom skiing but also in the current World Cup series. The win in Flachau marked her overall seventh World Cup victory and her 21st podium appearance in five full seasons of the World Cup.
Vlhova achieved first place thanks to a phenomenal effort in the second run, in which she stepped up her performance especially on the bottom part of the slope, which is usually Shiffrin's domain. "This is the best day of my life. I'm so happy because I've won in front of my best fans," said Vlhova.
Since the start of last year's World Cup, slalom skiing has yet to see a winner other than Shiffrin or Vlhova.