Sport
Vlhova's Coach: She Can't Defeat Shiffrin Regularly Yet, But She's Close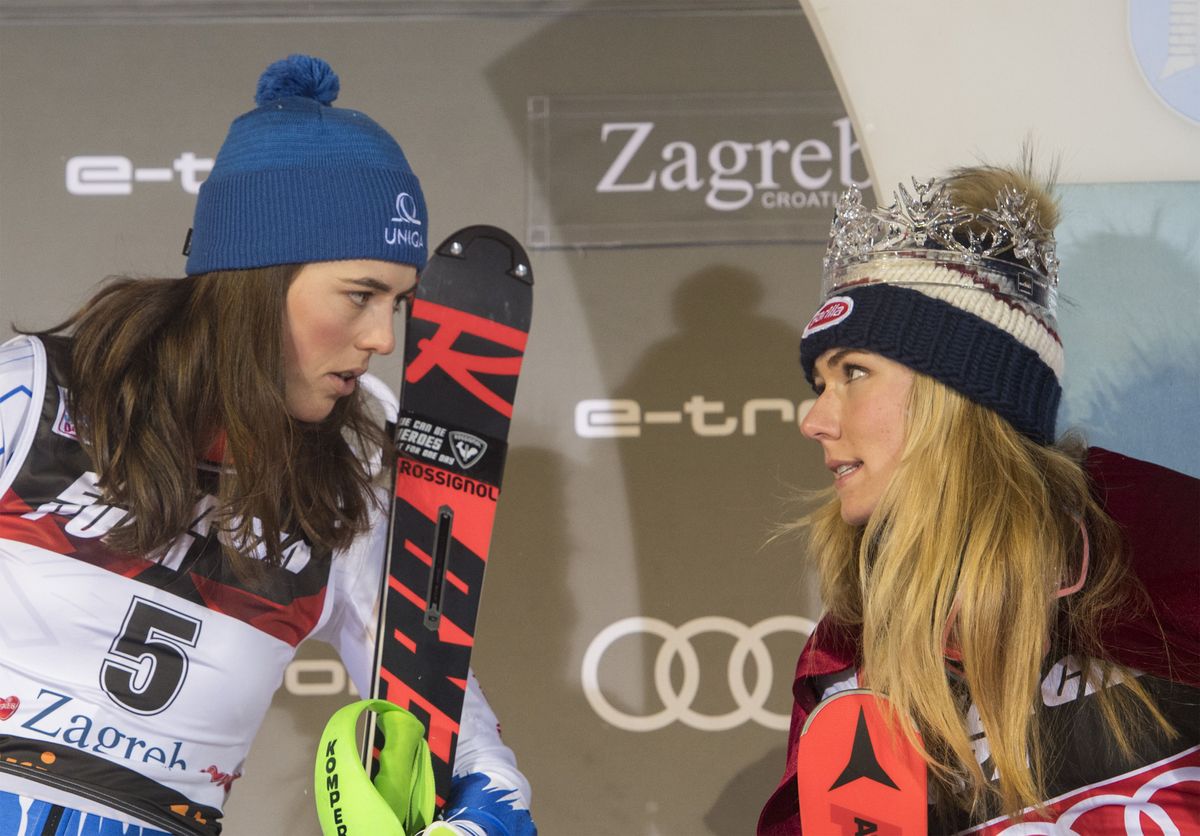 Zagreb, January 6 (TASR-correspondent) – Slovak Alpine skier Petra Vlhova is able to beat the dominant skier of these years Mikaela Shiffrin (USA), but she can't defeat her on a regular basis, said Vlhova's Italian coach Livio Magoni on Sunday, one day after Vlhova came second at the World Cup's most prestigious annual slalom race in Zagreb.

"We aren't at Shiffrin's level at the moment, it's a sure thing. She's stronger in everything, including lifestyle – she's a professional in every respect. We need to learn on a daily basis; Petra is sometimes on Shiffrin's level and that's when she can beat her. Shiffrin is the first one, we're second and then the remaining girls follow. We know that we're really close [to Shiffrin], last year we were slightly behind and even more so three years ago. Perhaps we'll be much better next year," said Magoni.
Commenting on Saturday's race, which was preceded by Vlhova's virosis, Magoni said that the team "didn't want to show Petra to anyone" on Friday, conceding that it was rather a risk not to allow her to try out the piste.
"Nevertheless, Petra understands her condition well. She was keen to reach the second place and she really fought it out … Shiffrin was immensely concentrated … I was concerned before Petra's first run, but she fought hard in the second round and she achieved the podium. We knew that this was the maximum, it was our goal to reach the podium. She didn't have more strength, she had difficulties in breathing," said Magoni.
Vlhova has stabilised her second place in the standings both in slalom and the World Cup overall after the Zagreb classics. At this time last year, she had problems to be among the first three in slalom, while now she regularly beats both Switzerland's Wendy Holdener and Sweden's Frida Hansdotter.
"We worked hard in the summer, it's improving day by day; we passed many posts and spent many hours skiing. My approach is the same as with Shiffrin's mother, Marcel Hirscher's father and Ante Kostelic. I'm a coach who believes in tens of thousands of hours of work. Petra needs some two years, but we're close, we're improving. Holdener and Hansdotter were tougher rivals for Petra. I'm not sure whether Petra has approached Shiffrin, but other skiers seem to have declined compared to previous seasons. Nonetheless, they've shown that they can improve if they knuckle down. The racer on the 25th place was more than 8 seconds behind [Shiffrin] on Saturday – that's pretty crazy for a World Cup race," said Magoni.
Vlhova was due to spend Sunday evening doing condition training using special equipment, ahead of practising in Zagreb on Monday morning.
"[The piste] is perfect. We'll arrive to Flachau, Austria at 3 p.m., ahead of free skiing scheduled for 5.40," said Magoni.
The next World Cup slalom race will take place in Flachau on Tuesday.