Domestic Policies
Heger to Collect Signatures for New 76, Kollar's Condition Is Snap Election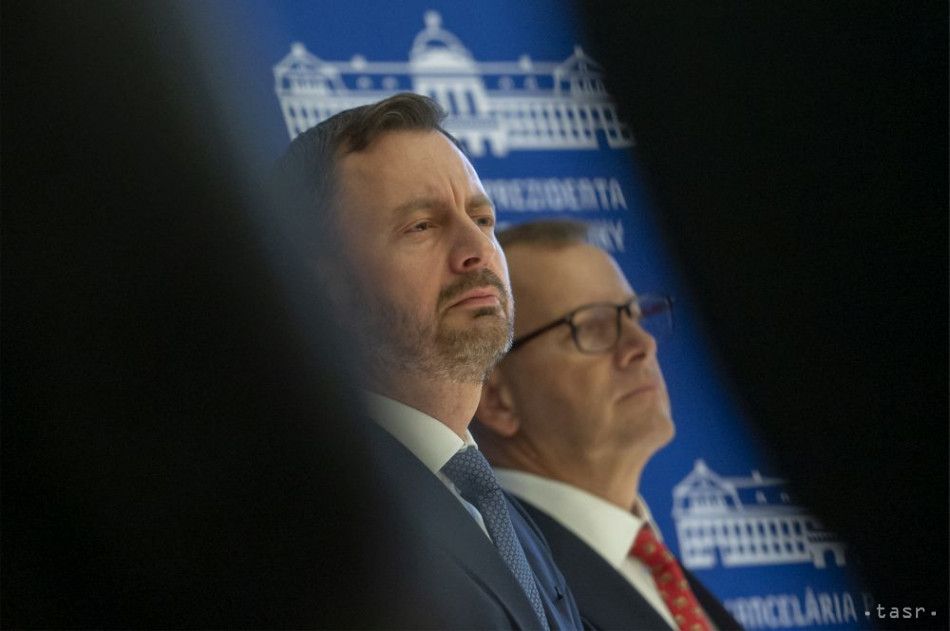 Bratislava, January 9 (TASR) - Acting Prime Minister Eduard Heger (OLaNO) starts collecting signatures from MPs in support of his government, trying to collect the necessary 76 signatures this week and then present them to President Zuzana Caputova.
	Heger's ambition is to collect a new majority of 76 MPs so that the government can continue until the end of the electoral term in 2024. "We have the sheets ready, we'd like to start collecting them immediately from tomorrow in order to try to collect the necessary 76 signatures this week," said Heger following Monday's talks with Parliamentary Chair and 'We Are Family' leader Boris Kollar, at which he was together with temporary Defence Minister Jaroslav Nad (OLaNO).
	First, they will deliver the signature sheets to OLaNO and 'We Are Family' MPs. He also wants to address Independent MP Miroslav Kollar. According to Heger, the discussion about the new 76 must be separated from the discussion about an early election. "We received a mandate from the people for four years," he said, adding that during those years it's necessary to do what they set out to do, for example, to implement the approved reforms. 
	Before the negotiations, Kollar said that he would agree to the new 76 only in the case of an agreement on a snap election that he would prefer to be held in June or in September at the latest.
	Heger also declared that he's communicating with the Freedom and Solidarity (SaS) party. Since SaS head Richard Sulik is away, he communicates with him by phone. According to Heger, SaS declared that their goal was for OLaNO leader Igor Matovic to leave the government. "Today, Igor Matovic isn't a minister, so I don't see an obstacle to supporting the 76," he said, adding that SaS also mentioned the new 76 MPs as one of the possible scenarios. SaS reported on Monday that no one had approached it in connection with negotiations on a new majority of 76 MPs.