Transport
Wagons from Derailed Train to Be Removed by Firefighting Machinery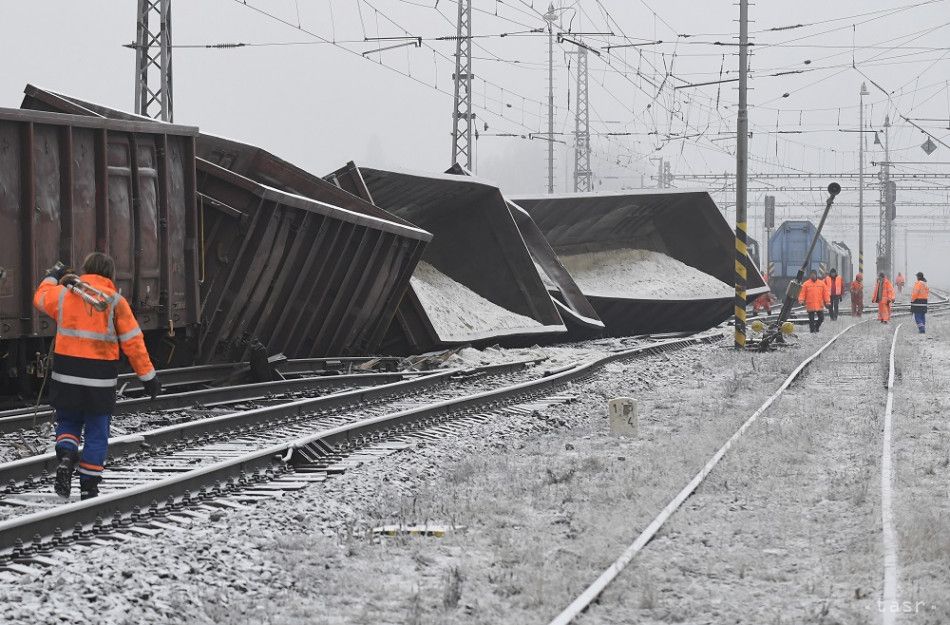 Krompachy, February 17 (TASR) – Heavy firefighting machinery will have to be used to remove goods wagons from the line after a freight train was derailed near Krompachy (Kosice region) railway station on Saturday (February 16) evening, TASR learnt on Sunday.

The original plan was to use heavy military machinery.
"In connection with the incident ZSR asked for firefighting equipment that should start removing [the wagons] on its arrival. The removal work will take all day tomorrow," rail infrastructure operator ZSR spokesman Michal Lukac told TASR, adding that the freight from the derailed wagons is being removed on Sunday.
The incident took place at around 6.30 p.m. on Saturday when one of the wagons of the freight train was derailed, which led to the train breaking apart and an additional eight wagons leaving the track. No one was injured in the accident. Rail transport was halted and replaced by buses in the Spisske Vlachy-Margecany section.
According to information released on the website of passenger rail operator ZSSK, rail transport should be resumed on Tuesday (February 19).