Foreign Policies
Zelenskyy Visits Slovakia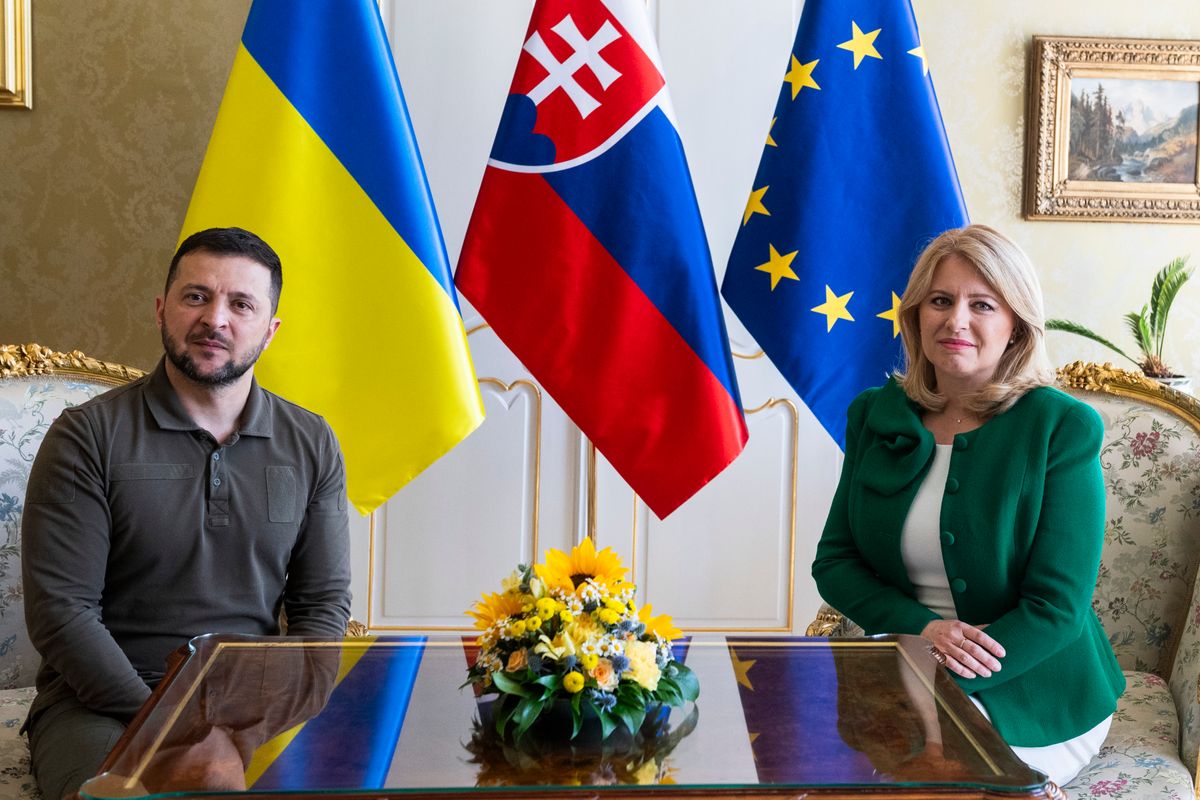 Bratislava, July 7 (TASR) - Ukrainian President Volodymyr Zelenskyy arrived in Slovakia on Friday, President Zuzana Caputova's spokesman Martin Strizinec has reported. Zelenskyy is set to be received by Caputova at the Presidential Palace, where the two presidents will hold talks. This will be followed by a joint press conference.
"They will discuss in particular the security situation, including the current situation on the front in Ukraine, as well as further support for Kiev and its Peace Initiative, i.e. Ukraine's proposal for a peaceful solution for ending the war. Other topics will include support for Ukraine's Euro-Atlantic aspirations against the backdrop of the upcoming NATO summit in Vilnius," said Strizinec.
The further development of bilateral cooperation, including transport links between the two countries and the participation of Slovak companies in the reconstruction of Ukraine, will be discussed as well, the spokesman added.
Zelenskyy arrived in Slovakia from the Czech Republic, where he met both President Petr Pavel and Premier Petr Fiala as well as the chairs of both parliamentary chambers. Earlier this week, the Ukrainian president visited Bulgaria, continuing his series of visits to countries that support Ukraine.
This is Zelenskyy's second visit to Slovakia, but his first since the start of the war in his homeland. He will also meet Slovak Premier Ludovit Odor and Parliamentary Chairman Boris Kollar during his visit.