Domestic Policies
Gaspar: I Don't Feel Need to Give Up My Post for Failing Professionally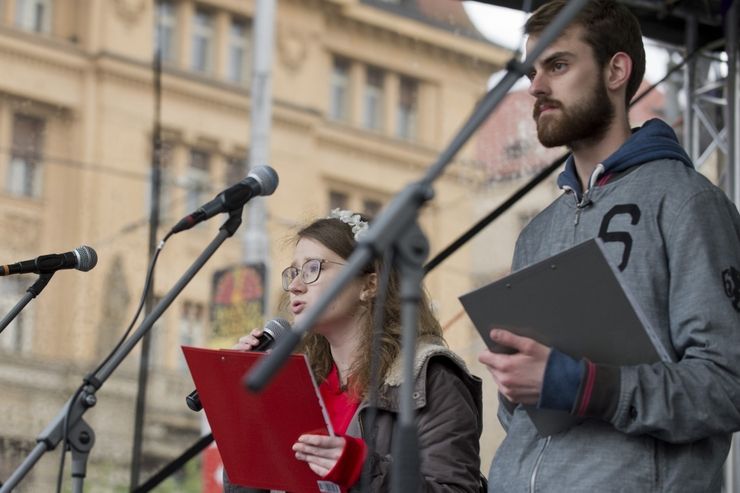 Bratislava, April 20 (TASR) – Police Corps president Tibor Gaspar has praised the security measures taken during the anti-corruption march that took place in Bratislava on Tuesday (April 18), as well as the well-managed course of the march in terms of security as a whole, TASR learnt on Thursday.
"We had a piece of information that there would be some attempts to stir up a confrontation between the police and the participants in this march in order to create the impression that the police wanted to interfere, dissolve or act in a repressive way against the march," said Gaspar at a press conference earlier in the day.
The Police Corps president further stated that the police proposed to the organisers a number of measures concerning the march that were implemented and thus contributed to the peaceful course of the event. Gaspar praised the work of both the organisers and the police.
Regarding the demand that Gaspar should give up his post, which forms part of a memorandum presented to the Government Office by the organisers of the anti-corruption march, Gaspar stated that he doesn't feel the need to resign for any professional failure. "My role as police president is to ensure the fight against corruption from the material and personnel points of view, to provide police training and a certain strategy," he said, adding that he personally isn't responsible for investigating corruption offences.
According to Gaspar, over the five years that he's occupied the post, "the Police Corps as well as Slovak security have moved forward. There are figures that the Slovak police have never achieved before". He went on to say that if Interior Minister Robert Kalinak decides to dismiss him for political reasons, Gaspar will respect it.
Some 5,000 people took part in the anti-corruption march, which was organised by two 18-year-old secondary school students – Karolina Farska and David Straka. They cite as the driving force the frustration of bearing witness to the constant squandering of money in corruption scandals and to politicians who disregard the voice of the public.