Foreign Policies
Pellegrini and Babis Want to Boost Mutual Co-operation in Army Weaponry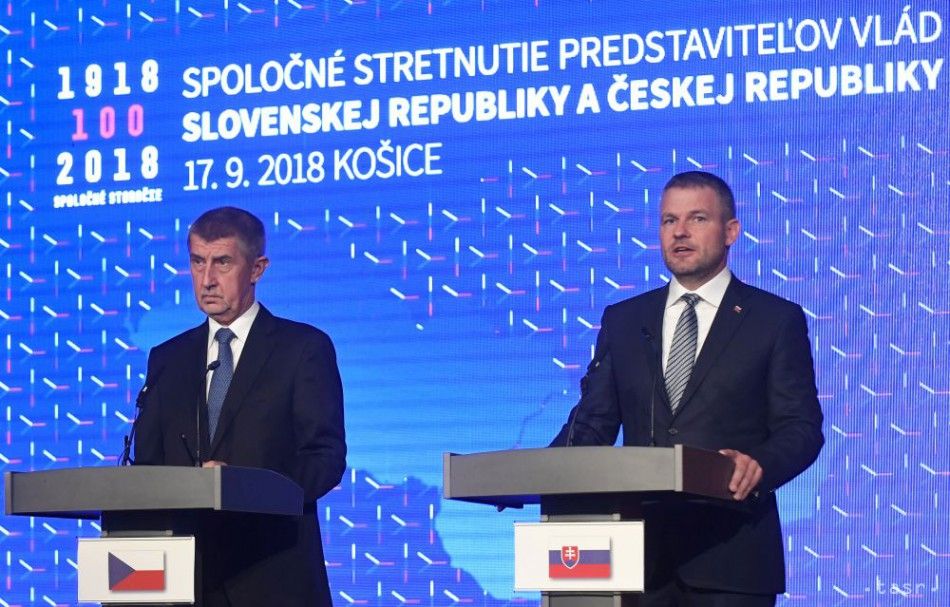 Kosice, September 17 (TASR) – Slovakia and the Czech Republic should intensify their co-operation in the defence sector by providing their armies with products manufactured primarily by the arms industry of the two countries, concurred Slovak and Czech Prime Ministers Peter Pellegrini and Andrej Babis, after holding talks as part of a joint session of the Slovak and Czech cabinets in Kosice on Monday.
Pellegrini and Babis added that this issue will be further discussed at the upcoming International Engineering Fair in Brno (Czech Republic) scheduled for early October.
According to Pellegrini, within the modernisation process of the two armies there are areas in which it is desirable to re-establish the tradition of the Czech and Slovak armaments industries. "It's advisable that the billions of euros we will be spending [on army modernisation] in the next years will primarily support the domestic industry, be it the Slovak or Czech industry. I think that the space is enormous. We've agreed that we'll inform each other about every single tender and procurement procedure concerning the provision of military equipment in which we could co-operate more intensely," Pellegrini told a press conference, adding that the provision of military equipment can also expand within the Visegrad Four group (the Czech Republic, Hungary, Poland and Slovakia).
"We agreed that at the Brno fair on October 1 we'll meet at the level of prime ministers, defence ministers and chiefs of general staff of the armies to discuss who wants to invest in what," said Babis, adding that co-operation between the armies is among the key areas as well as an opportunity to boost mutual trade. He mentioned that the Czech Republic manufactures military vehicles, while Slovakia produces Zuzana howitzers.
The Slovak and Czech premiers also talked about the EU issues, including the EU budget and migration, in connection with the informal EU summit due to be held in Salzburg, Austria on Wednesday and Thursday (September 19-20).