Domestic Policies
President Caputova to Appoint Robert Fico's Government on Wednesday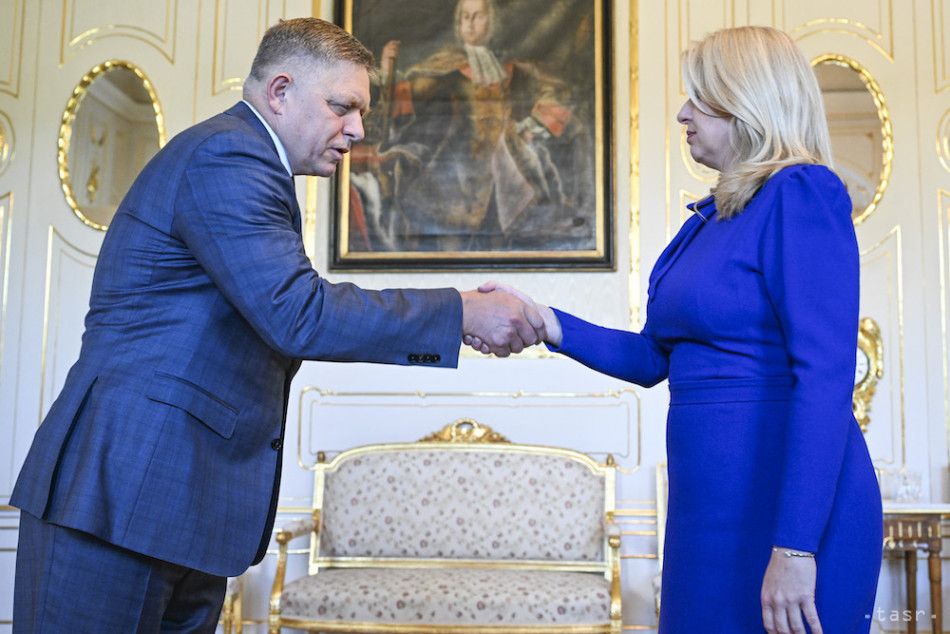 Bratislava, October 24 (TASR) - President Zuzana Caputova will appoint the new government of Robert Fico (Smer-SD) on Wednesday (October 25) at 2 p.m., TASR was told by spokesman for the head of state Martin Strizinec, adding that Caputova received a complete list of nominations for members of the new government on Tuesday.
       On Tuesday afternoon, the president will receive the ministers of the outgoing caretaker government and Prime Minister Ludovit Odor in the Presidential Palace.
       The members of the new government were nominated by the coalition parties Smer-SD, Voice-SD and the Slovak National Party (SNS). Smer-SD head Robert Fico will become the prime minister. In addition to the post of premier, his party will hold six ministries, Voice-SD seven and SNS three ministries, including one as of January 1, 2024.