Foreign Policies
President: NATO Summit Was about Protection of Slovak Interests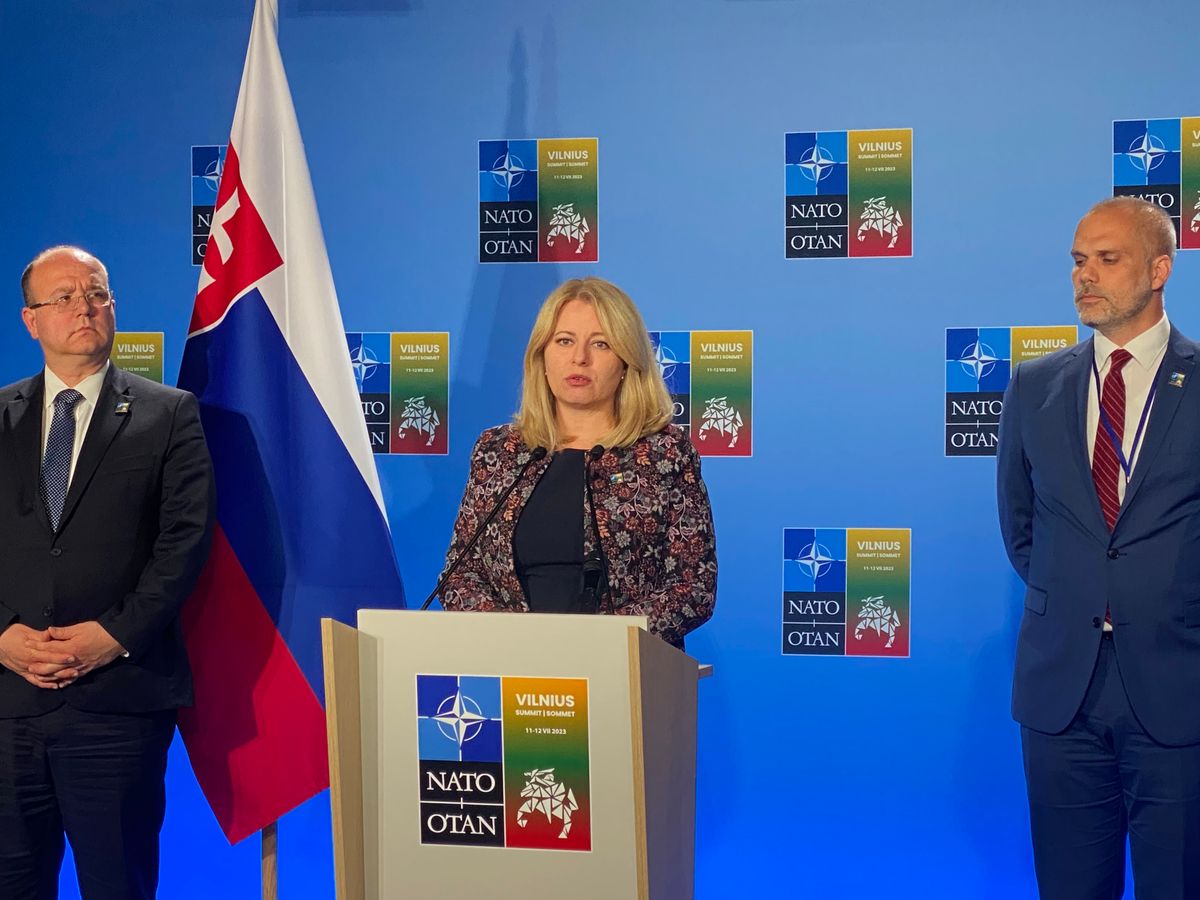 Vilnius, July 12 (TASR-correspondent) - The summit of the North Atlantic Alliance in Vilnius was for me primarily about the protection of Slovak interests on NATO's eastern flank, President Zuzana Caputova said, adding that the summit brought Slovakia "a level of protection that we've never had for our citizens before", TASR learnt on Wednesday.
       According to Caputova, most of the democratic and economically strongest world, of which Slovakia is a part, met at the two-day event (July 11-12) in the Lithuanian capital Vilnius. "It's very important because we're part of a group of countries that will provide us with protection if needed," she emphasised.
       The Slovak head of state went on to say that this summit wasn't about deciding on Ukraine's membership in the Alliance but about increasing the level of practical and political cooperation, specifically in the NATO-Ukraine Council, format. Ukraine will become part of NATO when the member countries of the Alliance decide on it and when the conditions are met - after the end of the war in Ukraine, she noted.
       Caputova added that the participants in the NATO summit approved new defence plans. "After today, it'll be clearer who, when and in what way would help protect us in the event that our security or territorial integrity are violated," said the Slovak president.
       Caputova pointed out that Spain plans to send its soldiers to Slovakia next year as part of the advanced presence and the mandate approved by the Slovak Parliament, thus replacing the Czech Republic in command. According to her, this is important and good news, as Spanish troops would be immediately available on NATO's eastern flank in the event of a threat to Slovakia.
       According to the president, Slovakia confirmed at the summit its commitment to invest two percent of GDP in the country's defence. "I think that in a situation where we have a war next door, this is an absolutely logical step and it helps our defence to be much more capable," she added.