Domestic Policies
Slovak Flag Ceremonially Raised on New Flagpole in Front of Parliament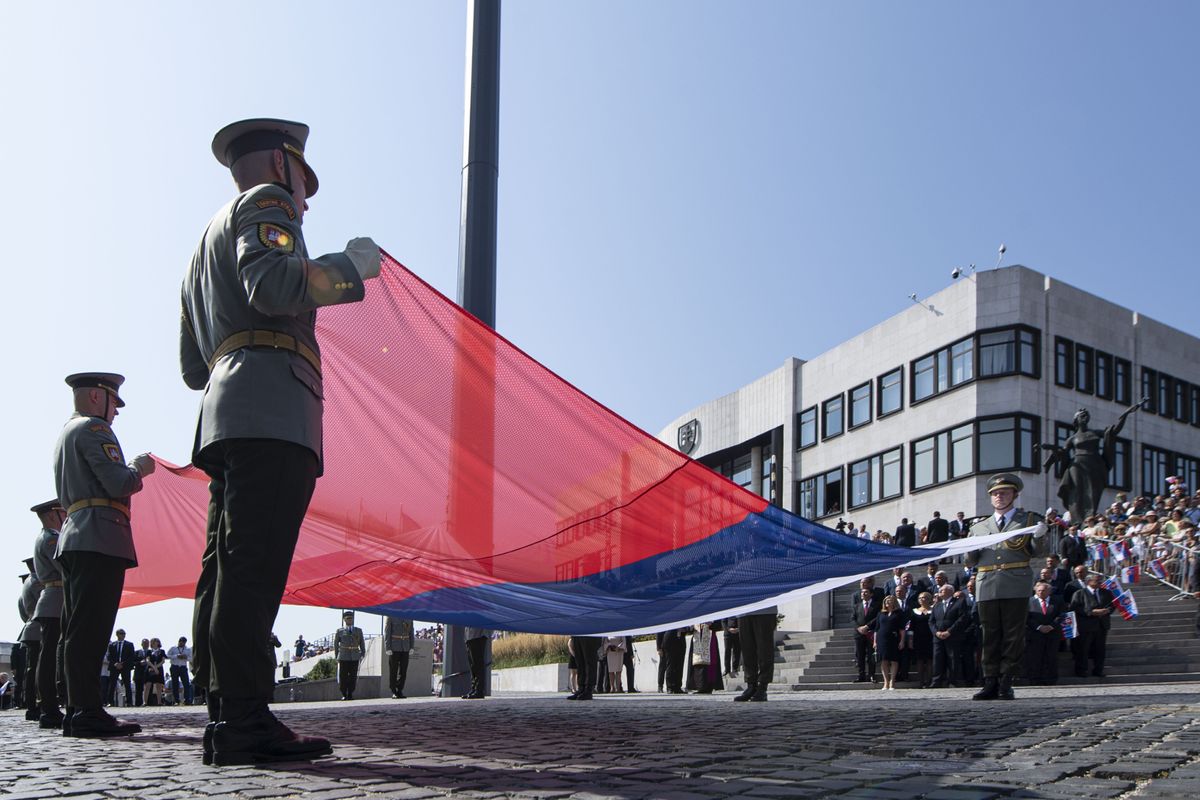 Bratislava, September 1 (TASR) – Slovakia's national flag was ceremonially raised on Sunday, Constitution Day, on the tall flagpole that was erected in front of Parliament in the summer, with the ceremony attended by Parliamentary Chairman Andrej Danko (Slovak National Party/SNS), former presidents Rudolf Schuster and Ivan Gasparovic and several members of the Cabinet.

"Our national flag has the most beautiful colours: white, blue and red – symbols of equality, fraternity and liberty," said Danko, stressing that Slovakia's flag is neither brown nor rainbow-coloured.
"If anyone attempts to raise a different flag on this pole than Slovakia's, God protect them!" said Danko.
Recalling the 75th anniversary of the Slovak National Uprising a few days ago and the upcoming 30th anniversary of the Velvet Revolution in November, Danko called on the public to take part in state-building efforts, regardless of their ethnicity, religion or political opinions.
The Parliament Office stated that the 30-metre flagpole, worth around €60,000, was constructed only from private donations. Around 100 donors contributed for this purpose, said Parliament Office director Daniel Guspan.