Foreign Policies
Ukraine Receives Two Zuzana 2 Howitzers from Konstrukta-Defence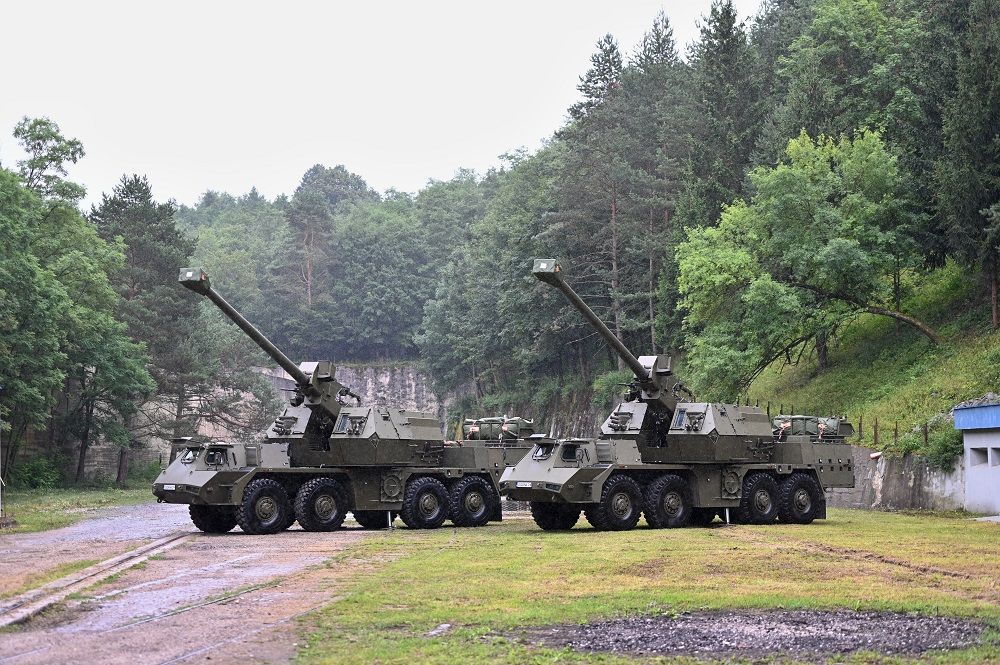 Dubnica nad Vahom, August 1 (TASR) - Ukrainian Ambassador to Slovakia Myroslav Myronovych Kastran received two Zuzana 2 self-propelled howitzers in Dubnica nad Vahom (Trencin region) on Tuesday with caretaker Premier Ludovit Odor in attendance.
       These are the first two howitzers of 16 that are being manufactured for Ukraine by Dubnica-based state-run company Konstrukta-Defence. The project, worth over €90 million, is being financed by Norway, Denmark and Germany.
       The premier called the production of howitzers for Ukraine an example of how international cooperation works and proof of joint solidarity with Ukraine.
       "The defence of Ukraine and the ability to face Russia's aggression is in the interests of all of us. "A world in which rules do not apply and international rules are not respected is unacceptable for us. It's our duty to help where we can and how we can," stated Odor.
       According to the premier, the quality of the Zuzana 2 howitzers proves that Slovakia can produce modern technology that meets the toughest international criteria. Konstrukta-Defence is already in talks with a Ukrainian arms company concerning further cooperation. The result should be a prototype of a new howitzer.
       Caretaker Defence Minister Martin Sklenar said that the idea of the international project was born last October. Konstrukta-Defence will hand over an additional 14 Zuzana howitzers to Ukraine over the upcoming months, with the last one due to arrive in the country next year.
       Ambassador Kastran praised the support of the international community that resulted in the delivery of the Zuzana howitzers.
       "This attests to the fact that fortune has changed, and Russia is not succeeding in its ambition to tire us out, intimidate us and blackmail us with, for example, nuclear threats. Many thanks to the governments of Slovakia, Norway, Denmark and Germany. This project serves as a model of successful cooperation and the basis for new military and technical cooperation between Slovakia and Ukraine," stated the ambassador.