Economy
Ziga: 2017 Expo in Astana Is Good Opportunity to Promote Slovakia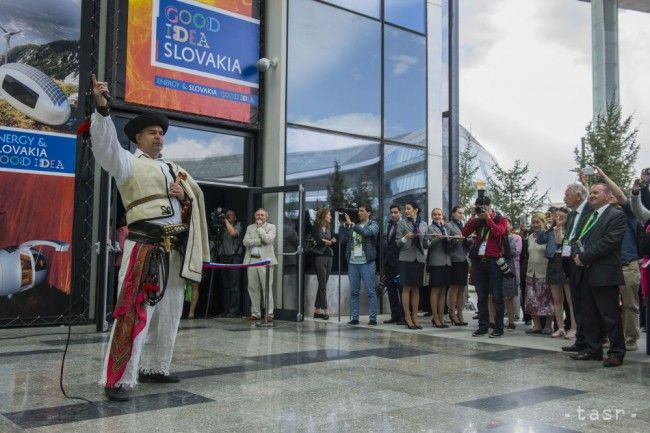 Astana, June 10 (TASR) – Opportunities, such as the international Expo 2017 exposition in Astana, are a good way how to make Slovakia more visible, stated Slovak Economy Minister Peter Ziga, who is heading the Slovak delegation at the opening of this international event in Kazakhstan.
"We've tried to prepare our pavilion so that it reflects the Slovak mentality, culture and innovation. All these elements are combined together and I think that we surely have no reason to be embarrassed," said Ziga at the opening of the Slovak exhibition in Astana on Saturday.
"The energy sector, which is the main topic of the Expo, is our dominant feature. We have plenty of ideas to share," he added.
The Slovak pavilion showcases the country as having advanced industry, innovative potential, a highly qualified labour force and scientific potential, doing so in five thematic areas. The entire Slovak exhibition covers 354 square metres and is conceived as a single large work of art. The budget earmarked towards the presentation is €2.66 million.
"We have one of the prettiest pavilions … so, I think we'll surely stand out from the others. That will also make us more visible," said the minister, noting that Kazakhstan is an important partner in the so-called new Silk Road project and that is one more reason why to participate in this international event.
General Commissioner of the Slovak exhibition at Expo 2017 Patricia Zacikova stated that by participating in the exposition Slovakia declares its interest in the development of international economic relations. During the international exhibition Slovakia will try to attract partners for possible cooperation and this will be made possible thanks to dozens of Slovak business entities that are set to arrive in Astana during the business missions, stated Zacikova.
As many as 115 countries from around the world and more than 20 international organisations are set to showcase their green energy ideas at the 2017 Expo in Astana. The event will run until September 10, with a Slovak day at Expo being held on July 18.